What is ICOCA?
Digest(photo guide)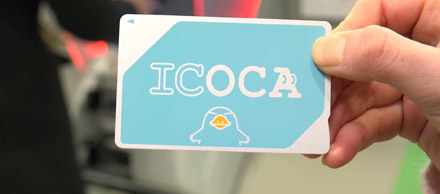 ICOCA cards are electronic cards that can be used for riding trains without purchasing tickets by touching the card to the automated ticket gate. These cards can also be used for shopping purchases.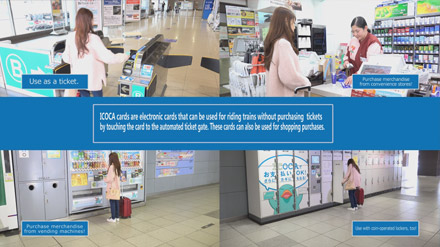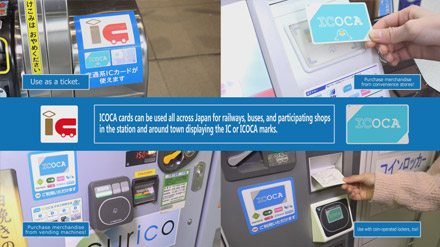 ICOCA cards can be used all across Japan for railways, buses, and participating shops in the station and around town displaying the IC or ICOCA marks.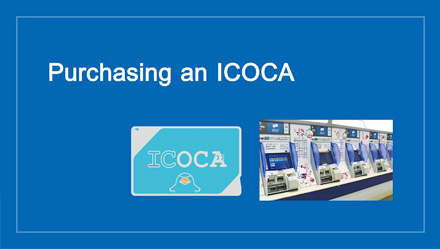 Purchasing an ICOCA Card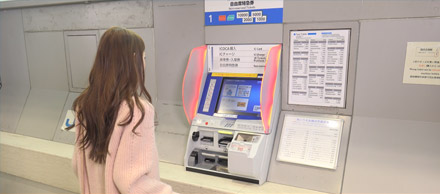 Cards can be purchased from JR-WEST station ticket vending machines or JR-WEST ticket offices (Midori-no-madoguchi).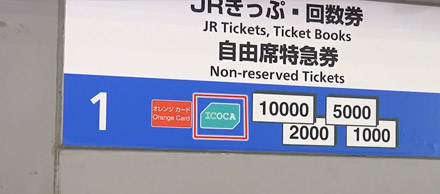 Ticket vending machines with ICOCA mark can be used to purchase ICOCA cards.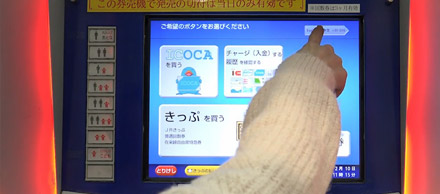 First, press button to change the display language to English.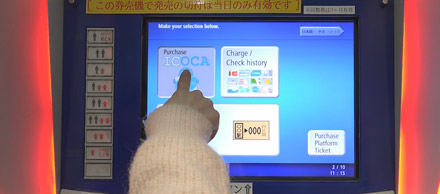 Press "Purchase ICOCA."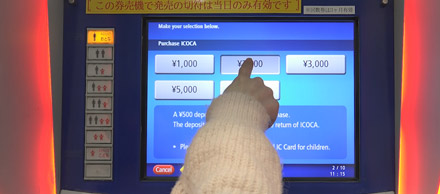 Next, press the purchase amount.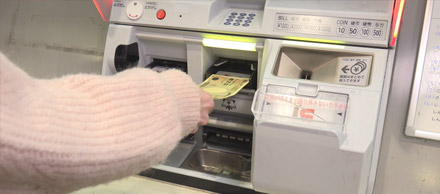 Your card will be issued after the required amount is inserted. Make sure to take both the card and any change dispensed.
Proceed to the automated ticket gate (GATE B).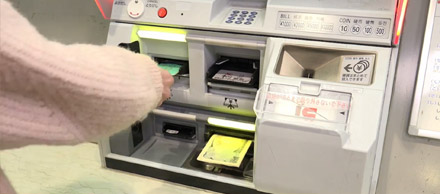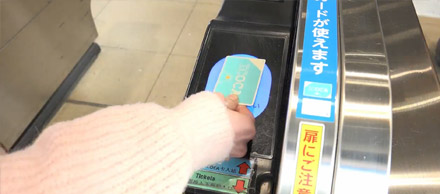 To use the card for riding the train, simply touch the card to the card-recognition area on the automated ticket gate.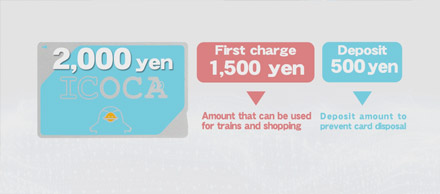 For example, inserting 2,000 yen into the ticket vending machine when purchasing a card will charge the card with 1,500 yen to be used for train fare or shopping.
Return the card to a JR-WEST Ticket Office after use to redeem the 500 yen deposit.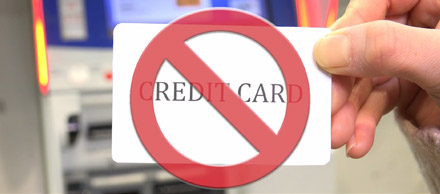 *Please note that credit cards cannot be used to purchase ICOCA cards.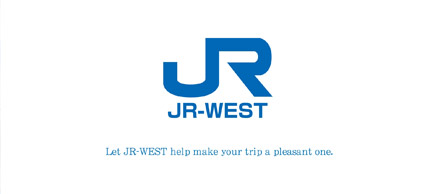 Let JR-WEST help make your trip a pleasant one.