Accessibility features at major stations and in trains
Elevators

Escalators

Multipurpose restrooms
Train departure tables
Notices regarding service statuses
In-car information tickers
Designated spaces for wheelchairs

Some cars offer spaces that offer better accessibility for passengers in wheelchairs
Priority seating

In JR-WEST trains, Priority Seating sections are marked in all cars with easy-to-understand signs that read, "These seats are reserved for passengers with special needs." We request your cooperation in regard to offering priority seating to the elderly, the physically challenged, expectant mothers, passengers carrying infants, passengers with injuries, and other qualifying passengers.
Passengers in wheelchairs
・ Station staff will be happy to assist with guidance to the platform and with getting on and off the train.
・ Arrangements with the station staff will need to be made in advance. As such, we ask that you contact JR-WEST in advance in order to ensure that your travels proceed smoothly.
・ It may be necessary for passengers to wait due to such factors as over-crowded trains and service interruptions, as well as during certain times of day. We ask for your understanding and cooperation.
・ Wheelchairs that are no longer or taller than 120 cm and no wider than 70 cm can be taken onto the train.

・ JR-WEST provides service only for passengers that fall into one of the following categories regarding handle-type electric wheelchairs.

1. Customers who, according to the complementary equipment benefits system or the complementary equipment expenses allowance system based on Japanese law, including the "Law for the Welfare of People with Physically Disabled," the "Child Welfare Act," or the "Services and Supports for Persons with Disabilities Act," truly rely on the use of a handle-type electric wheelchair and who have received benefits or a complimentary equipment allowance.
2. Customers who, according to the nursing insurance system based on Japanese law, specifically the "Public Nursing Care Insurance Law," have been deemed as truly reliant on the use of a handle-type electric wheelchair and who have been lent a handle-type electric wheelchair.
For more information, please contact us using the form found at https://entry.jr-odekake.net/webapp/form/18112_quab_1/index.do.
Luggage brought onto the train
Prohibited luggage

Dangerous items, portable stoves and portable cooking stoves, animals, carcasses, filthy items, unpleasant-smelling items, items that may damage the train, and other questionable items, are not allowed in the train.
This does not include small birds, small insects, juvenile chicks, or fish in carrying cases.
Allowed luggage

Up to two portable items with dimensions totaling no more than 250 cm (height + width + length, with length limited to 2 meters) and weighing no more than 30 kg are allowed in the train. (Please note that umbrellas, canes, personal belongings, and similar items do not count toward this restriction.)
Items that do not incur fees

・ Travel bags, suitcases, sports equipment (including surfboards housed in special bags), musical instruments, entertainment supplies, toys, other portable luggage Sports equipment, musical instruments, or entertainment supplies that exceed the length restrictions are still allowed so long as they can be transported standing upright. (Please carry such items in a dedicated bag or case.)
・ Dedicated bags carrying dismantled bicycles for cycling or for sports competitions, or dedicated carrying bags carrying collapsible bicycles
・ Guide dogs, service dogs, and hearing dogs—according to the provisions of the Assistance Dogs Act for Persons with Disabilities—when accompanying their owners. However, only dogs adhering to the identification regulations and other regulations stipulated in the law are allowed.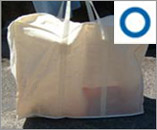 ・ Bicycles for cycling or for sports competitions must be dismantled and carried in a dedicated bag.
Collapsible bicycles must also be collapsedand stored in a dedicated bag.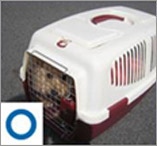 Items that incur fees
Small dogs, cats, doves, or small animals of similar size (excluding wild animals and snakes), with the following restrictions:

・ Animals in carrying cases no longer than 70 cm and with dimensions totaling no more than 90 cm (height + width + length)
・ Animals in carrying cases with an overall weight of no more than 10 kilograms

Take the luggage to the ticket gates for inspection at the departure station, and then purchase an ordinary personal belongings ticket as necessary.

・Pets must be transported in a case that holds their entire body.