Purchasing Tickets and Entering Ticket Gates (Purchasing from Ticket Vending Machines)
Digest(photo guide)
Purchasing Tickets and Entering Ticket Gates (Purchasing from Ticket Vending Machines)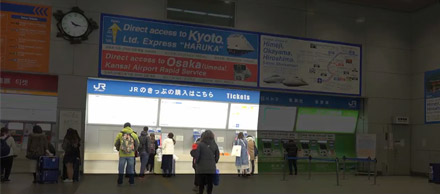 Ticket vending machines can be used to purchase basic fare tickets and some limited express tickets.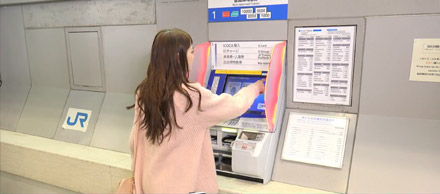 As an example, let's look at purchasing a basic fare ticket from JR Kansai-airport Station to JR Osaka Station on the Kansai-Airport Rapid Service.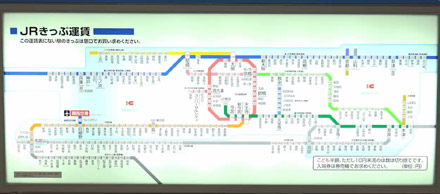 First, find out how much the fare to the desired destination will be. Look at the route map displayed above the ticket vending machines.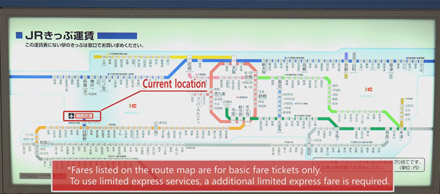 The station marked in red on the route map is your current location. Major JR station names are also listed in English.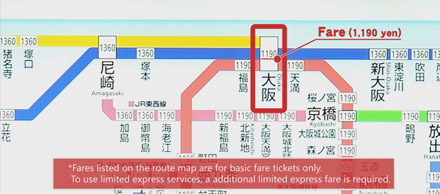 Find your desired destination, and check the fare.
*Fares listed on the route map are for basic fare tickets only. To use limited express services, a additional limited express fare is required.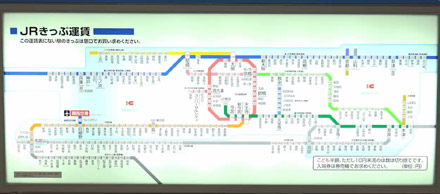 When you take trains, please refer to the line colors for each train line.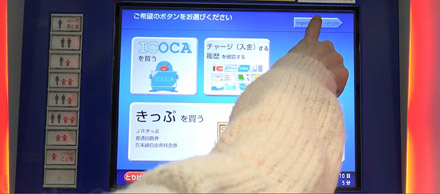 Press this button to change the ticket vending machine display language to English.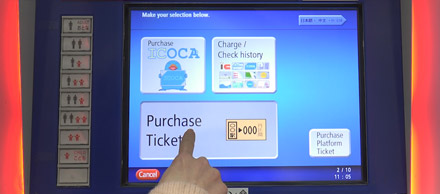 Press "Purchase Ticket."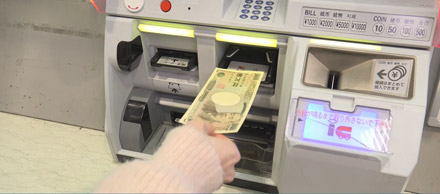 Insert the necessary bills and/or coins into the ticket vending machine.
*Ticket vending machines only accept cash.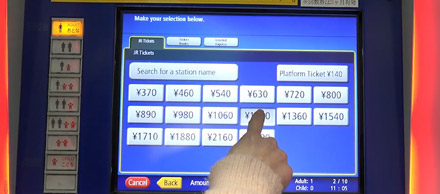 Press the fare for your desired location.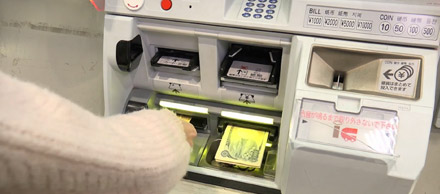 Your ticket will be issued. Make sure to take both the ticket and any change dispensed.
Proceed to the automated ticket gate (GATE B).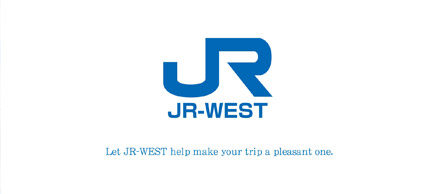 Let JR-WEST help make your trip a pleasant one.