Multilingual guidance
English, Chinese and Korean always possible
Tourist Information Center
Provides sightseeing and travel (transport) information for Kansai and all the other locations nationwide.
Travel Desk
Handles reservations and purchase for tours, accommodation facilities and passes for each transport company suitable for overseas visitors to Japan.
Foreign Currency Exchange Service
Currency exchange service for foreign currencies.
Ticket & hotel reservations, etc.
Handles hotel reservations for accommodation close to Kansai International Airport, the Kyoto-Osaka-Kobe area and all areas across Japan. Also handles a variety of cards, such as SIM cards and COMICA (for international calls), and tickets for hotspots like theme parks.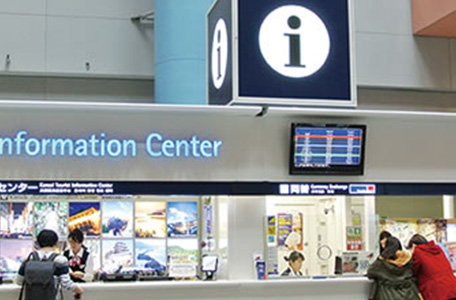 Business hours
7:00 a.m. to 10:00 p.m.(open all year round)
(Currency exchange: 7:00 a.m. to 9:30 p.m.)