SHAMINE TOTTORI
*Information is current as of 03/31/2020. (MM/DD/YYYY)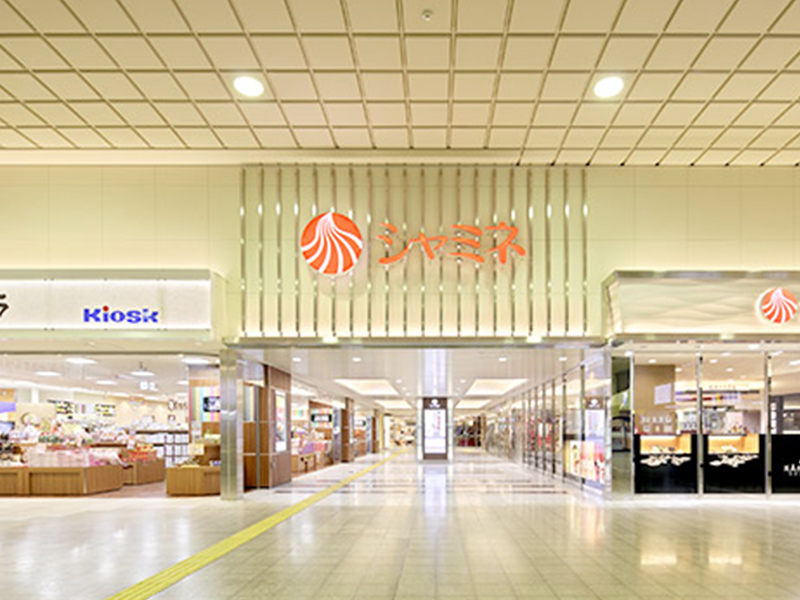 Shamine Tottori is a shopping center located directly across from the JR Tottori Station automatic ticket gates.The compact center features drug stores and other shops selling items for travelers, as well as cafes providing space for a rest.Nana's Green Tea, in particular, provides a beautiful space in which to take a break with a tea-based treat. The walls are covered in a local Tottori craft paper called inshu washi, and tables are fashioned from Chizu cedar, a wood with beautiful grain cultivated through traditional methods and the harsh temperature differences of the climate.
Recommended Stores
nana's green tea

Matcha and dried Japanese sweets

(served at nana's green tea)

Visit here for cosmetics! Kokumin Drug Store

Starbucks is located in a separate building.
Information
Business hours

10:00 a.m. - 8:00 p.m

*Times may vary by store or restaurant.
Holidays

Irregular Holidays
Spot information

Wi-Fi support
×
Credit card settlement
○
Ginren card settlement
○
Tax free
○ (Some only)
Foreign-language floor map
×
Currency exchange
×
Door-to-door delivery
×
Interpreting
×
ICOCA® accepted
○(Some only)

ICOCA cards may be used for electronic payments at certain stores, but are not valid at the JR Tottori Station automatic ticket gates.