HOTEL VISCHIO OSAKA
*Information is current as of 03/31/2020. (MM/DD/YYYY)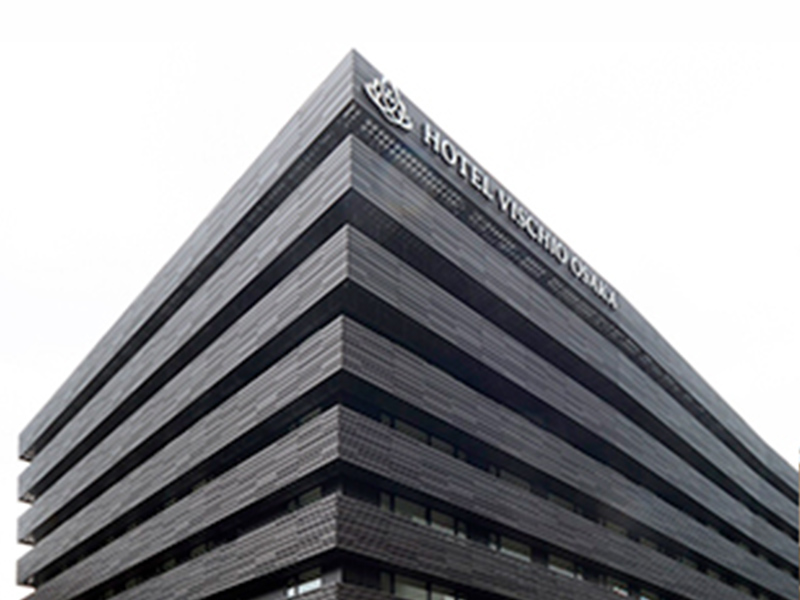 Introducing a new hotel developed by Hotel Granvia Osaka 5-minute walk north from JR Osaka Station. Hotel Vischio Osaka provides not only a relaxing space where guests can feel nature but also warm hospitality based on the three Bs (bed, bath, and breakfast). The hotel uses an original mattress model from Simmons to provide a relaxing and refreshing experience to travel-weary guests. The hotel boasts a unique restaurant that offers a fusion of Osaka's flour-based food culture and Italian cuisine in dishes such as the Vischio Pinsa, which is prepared with soybean and rice flours for a unique taste sensation.
Deluxe twin
Recommended Stores
Italian Kitchen "Verde Cassa"

Vischio Pinsa

Osaka menu
Benefits
10% discount on food and drinks at restaurants in the hotel for JR-WEST RAIL PASS holders (Discount also accepted at tenant establishments)
* Not valid for some items.
* Not valid for breakfast.
<Valid until 03/31/2021.>
Information
Business hours

Open throughout the year
Holidays

Open throughout the year
Spot information

| | |
| --- | --- |
| Wi-Fi support | ○ |
| Credit card settlement | ○ |
| Ginren card settlement | ○ |
| Tax free | × |
| Foreign-language floor map | ○ |
| Currency exchange | × |
| Door-to-door delivery | ○ |
| Interpreting | ○(Front reception [English]) |
| ICOCA® accepted | × |