OSAKA STATION CITY
*Information is current as of 08/31/2020. (MM/DD/YYYY)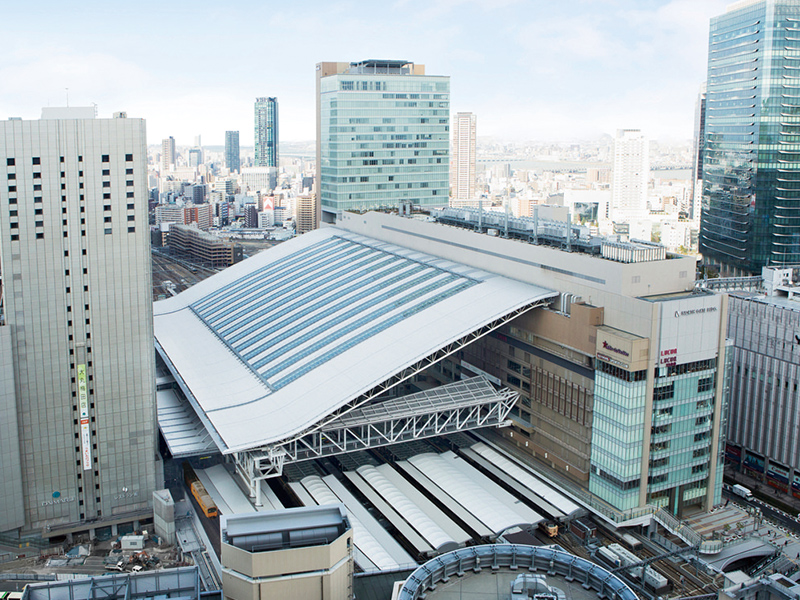 This shopping and entertainment complex is one of the biggest in West Japan! And it also is conveniently linked directly to JR Osaka Station! It has everything from department stores and specialty shops to restaurants so you can indulge in shopping, trendy fashion and dining, all in one location. Indeed, OSC has eight "city center oasis" plazas ready to welcome you. At the South Gate Plaza, the "Water Clock" welcomes you to this must-see hotspot!
Zoom in for more detail
Recommended Spots
1

Water Clock

(South Gate Plaza 1F)

The American CNN website (CNN.com) chose this as one of 12 of the world's most beautiful clocks. The seasons unfold in mesmerizing beauty as this "water clock" spouts out its displays - a real treat for everyone.

2

Foreign currency exchange

(NTA)

Business hours

8:00 a.m. - 8:00 p.m.

Holidays

31 Dec-2 Jan

3

Yawaragi-no-niwa Garden

A great place to relax - a modern garden incorporating traditional Japanese concepts of beauty.
Benefits
Available benefits vary between shops.
OSAKA STATION CITY Information
(3F)
Business hours

10:00 a.m. - 8:00 p.m.
Holidays

Open throughout the year
(Only closed for New Year's day)
Spot information

Wi-Fi support

○

Credit card settlement

○

Ginren card settlement

○

(with exceptions)
Tax free

×

Foreign-language floor map

○

(English, Chinese, Korean)
Currency exchange

○

(1F Nippon Travel Agncy)
Interpreting

○

(3F Information)