LUCUA
*Information is current as of 03/31/2020. (MM/DD/YYYY)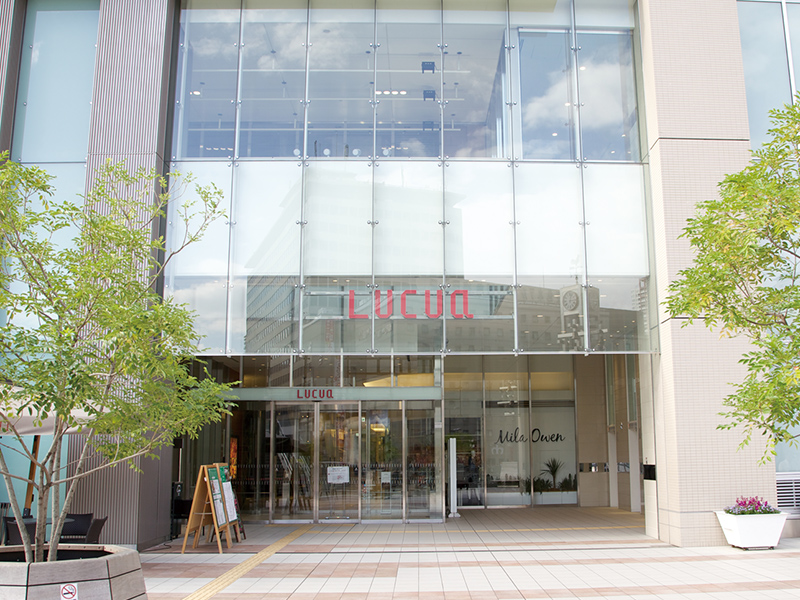 "LUCUA osaka", which includes "LUCUA" (in the East Gate Building) and "LUCUA 1100" (West Gate Building), is Japan's largest station commercial facility. Together they offer a great way to spend your shopping time in a relaxed atmosphere and their convenience and easy going style make them fantastic places to drop into. The East Gate "LUCUA" mainly targets women who want to stay up with the latest fashions and trends, offering "affordable luxuries" for daily living and presenting themes for elegant lifestyles that heighten the passion for life. This fashion building offers "peerless value".
Recommended Stores
mercibeaucoup, 3F

MSPC PRODUCT, 7F

Sports Lab by atmos, 5F
Benefits
Available benefits vary between shops.
Information
Business hours

< B2F - 9F >
10:00 a.m. - 9:00 p.m.
< BARCHICA B2F >
11:00 a.m. - 12:00 a.m.
< 10F LUCUA DINING >
11:00 a.m. - 11:00 p.m.
*Some stores may have different hours.
Holidays

Irregular holidays
Spot information

Wi-Fi support

○

(with exceptions)
Credit card settlement

○

Ginren card settlement

○

Tax free

○

(with exceptions)
Foreign-language floor map

○

Currency exchange

×

Door-to-door delivery

○

(Deliveries only within Japan)
Interpreting

○

(Information desks on B2F and 2F)
ICOCA® accepted

○

(Some only)