HOTEL GRANVIA OKAYAMA
*Information is current as of 03/31/2020. (MM/DD/YYYY)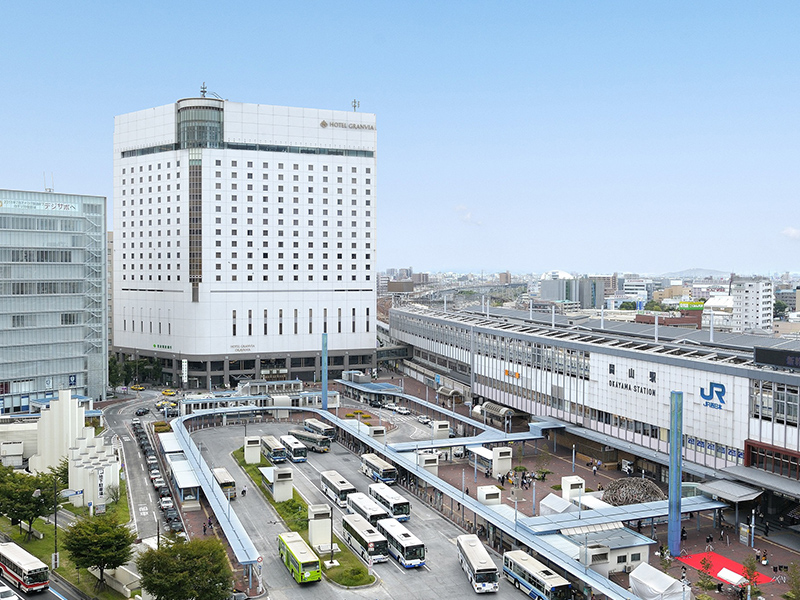 This hotel is directly connected to JR Okayama Station, making it ideal for tourists and business travelers. Relax in one of our varied guestrooms, built to the highest standards of function and design. All rooms have Wi-Fi. Eight restaurants and bars offer a variety of cuisines such as French and Japanese, including teppanyaki (food cooked on an iron griddle at your table). Anyone can enjoy a tasteful time in a thoughtfully designed space.
Benefits
10% discount on food and drinks at restaurants in the hotel for JR-WEST RAIL PASS holders
* Not valid with other discounts.
<Valid until 03/31/2021.>
Information
Business hours

Open throughout the year
Holidays

Open throughout the year
Spot information

Wi-Fi support

○

Credit card settlement

○

Ginren card settlement

○

Tax free

×

Foreign-language floor map

○

Currency exchange

○

(US dollars / euros / pounds)
Door-to-door delivery

○

Interpreting

○

(Front reception [English])
ICOCA® accepted

○

(Some only)