Shopping Mall Kyoto Porta
*Information is current as of 03/31/2020. (MM/DD/YYYY)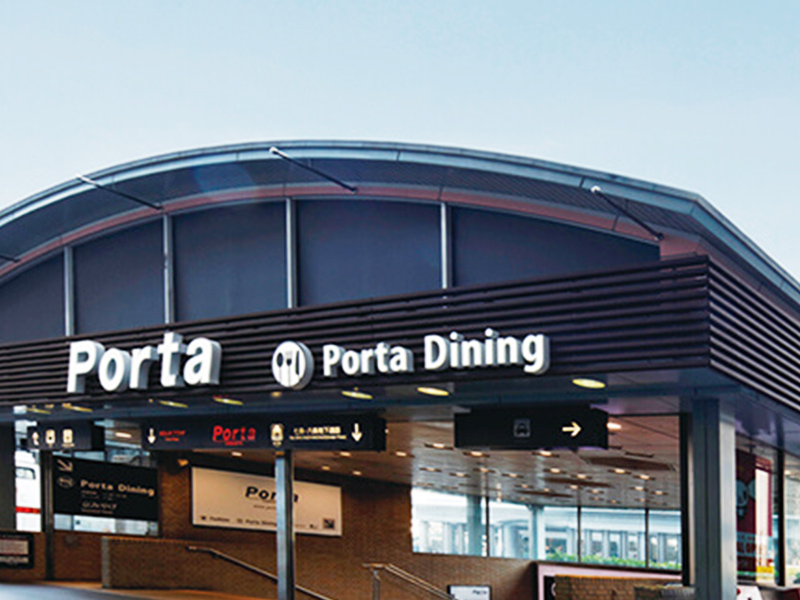 The underground shopping mall Porta directly linked to Kyoto Station is a congregating point for some 120 shops, including fashion boutiques, restaurants and Kyoto souvenir retailers. In fact, this mall is packed with Kyoto shops, such as famous cafes, long-established stores dealing in teas, confectionaries and pickles. In this shopping precinct there is no worry about the weather as you shop and dine. Indeed, in this mall, garments, famous brands of pharmaceutical and cosmetic products as well as many gifts can be purchased tax-free. And, there are free Wi-Fi, storage lockers, free-of-charge power sockets and freshening up spaces, too.
Kyoto souvenirs

Porta Dining
Recommended Stores
Ginza Hageten[tempura specialist]

Okonomiyaki Machiya[Okonomiyaki]

Inoda Coffee[cafe]
FANCL

[cosmetics]

The FANCL store has a full range of skincare and supplement products as well as specialist staff to advise customers on beauty and health with skin checks and health counseling.

Kokumin

[cosmetics]

This cosmetics specialist carries many of the top makers, including Shiseido, Kanebo, Max Factor, Kose, Sofina and Cathy. Also, this shop stocks confections that make perfect gifts.

MUJI com

[household goods]

This store handles a wide range of products, from foods and household goods right through to clothes. This is the place to quickly pick up Mujirushi Ryohin products. From necessities to gifts that anyone would adore, this store supports your daily living.

SHIPS

[fashion]

This is a ladies' fashion shop with a wide range of garments from basic to trendy apparel as well as smaller items, like accessories and shoes.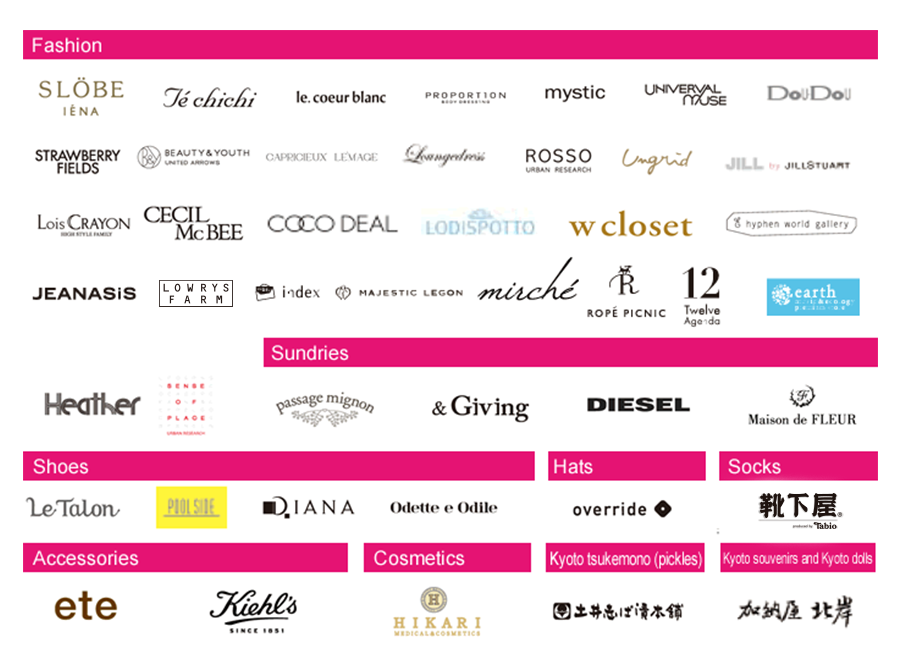 Benefits
Free Porta novelty gift at the Information Center for those with a JR-WEST RAIL PASS
<Valid until 03/31/2021.>
Information
Business hours

< Shopping & Services >
10:00 a.m. - 8:30 p.m.
*up to 9:00 p.m. on Fri & Sat
< Porta Dining (Cafés & Restaurants) >
7:30 a.m. - 10:00 p.m.
< Kyoto Souvenirs & Foods >
10:00 a.m. - 8:30 p.m.
*up to 9:00 p.m. on Fri & Sat
Installed with ATMs that accommodate overseas brands of cash cards.
Open 5:00 a.m. - 11:30 p.m.
Holidays

Open throughout the year
Spot information

Wi-Fi support

○

Credit card settlement

○

Ginren card settlement

○

Tax free

○

(Some only)
Foreign-language floor map

○

(English, Chinese, Korean)
Currency exchange

×

Door-to-door delivery

○

(Some only)
Interpreting

○

(Information)
ICOCA® accepted

○

(with exceptions)