7 days of unlimited travel from Osaka/Kyoto to Northern Kyushu at a great price!!
Purchasing from Outside Japan: Adults(12 and over) 26,000yen / Children half-price!(6 to 11)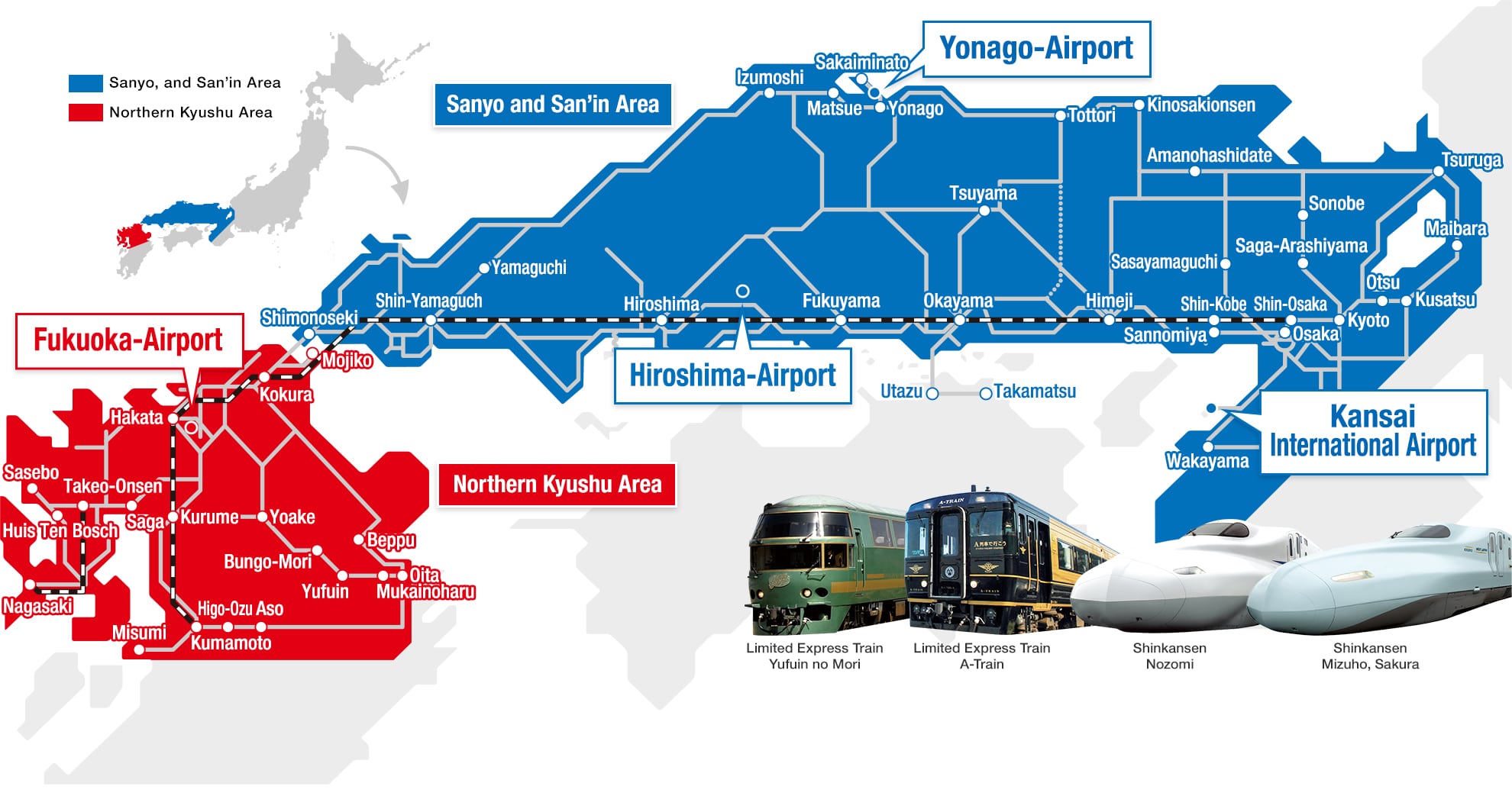 * The pass cannot be used between Hakata Station and Fukuoka Airport.
* For the latest train information, including delays and sections being temporarily out of service due to natural disasters, please see the JR-West and JR Kyushu websites .