Masks are used by staff members.
For staff members, hand washing and gargling is strictly enforced.
1. Ventilation
Inside the cabin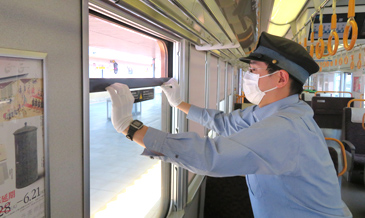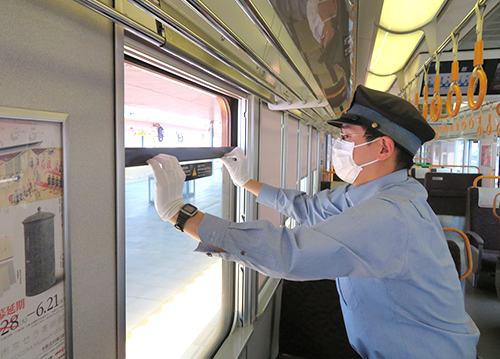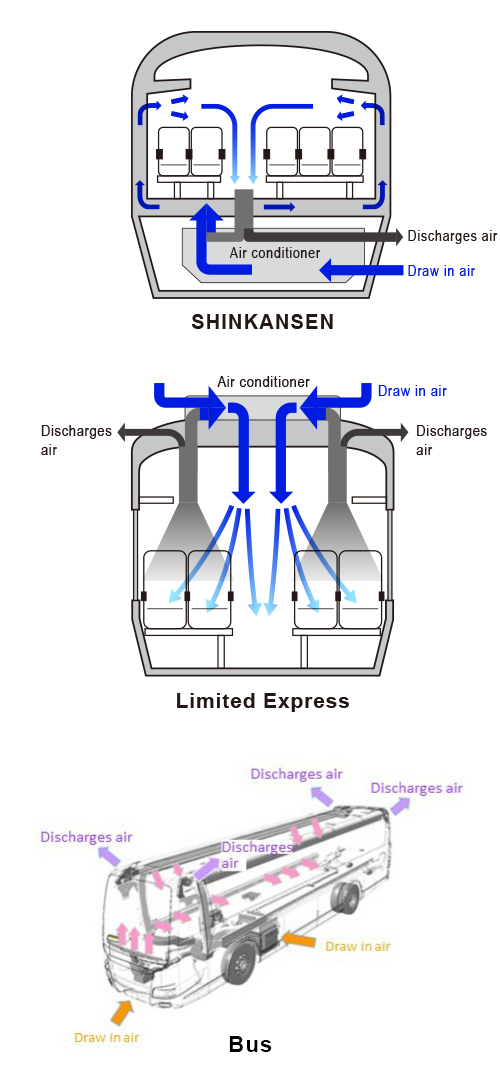 The cabin air is constantly flowing, from the ceiling to the floor, and the air in train does not stay stagnant.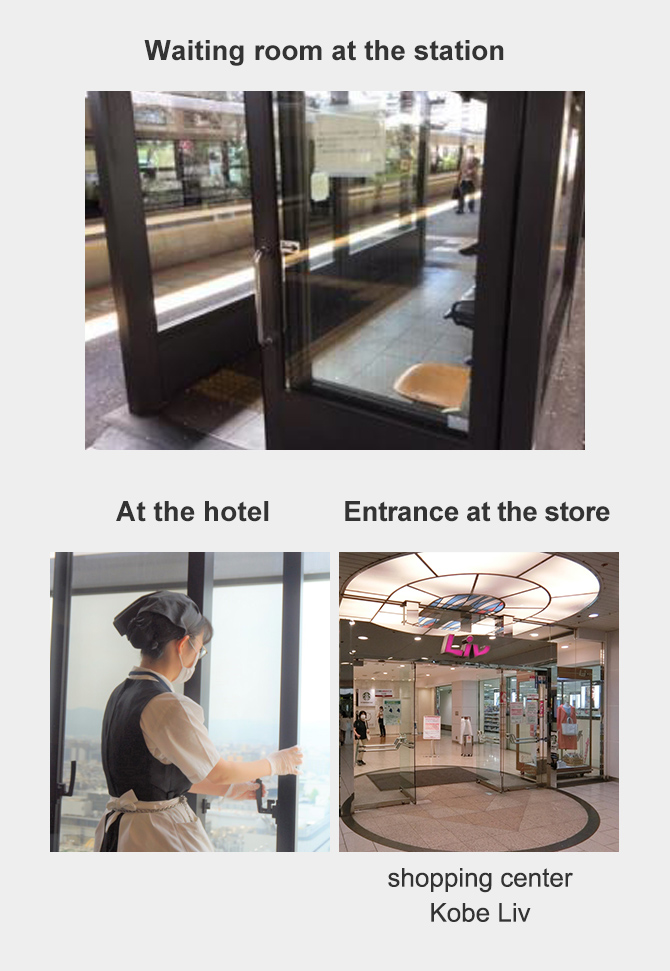 2. Disinfection
Stricter cleaning of ticket vending machines, escalator handrails, and other frequently touched surfaces, as well as more frequent disinfections.
At the station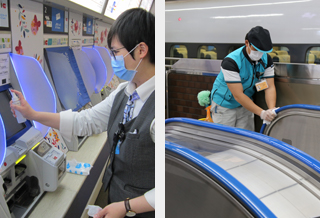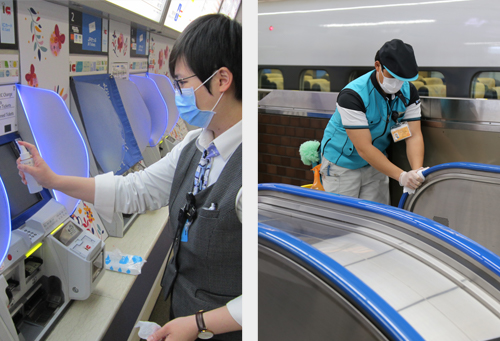 Inside the train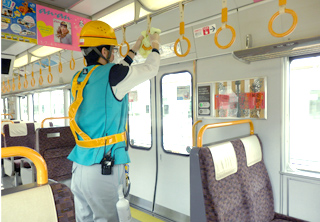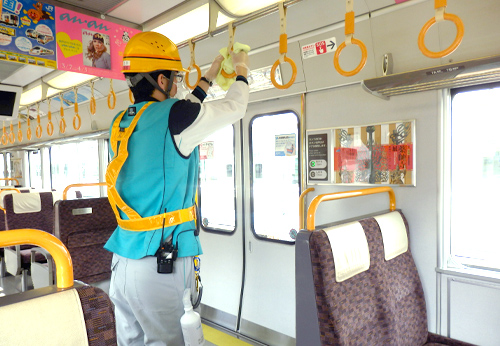 Inside the
train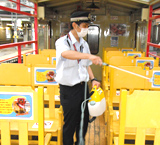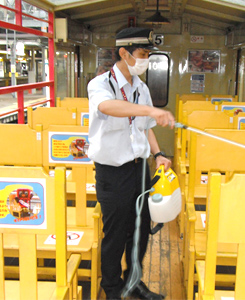 Inside the
bus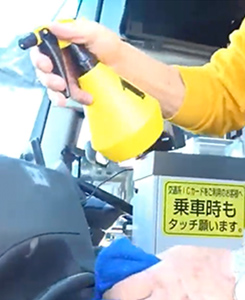 Inside the
rent-a-car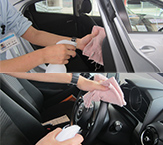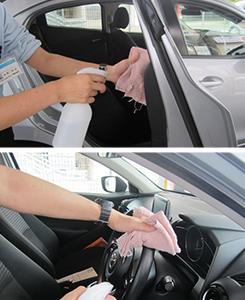 Inside the
ferry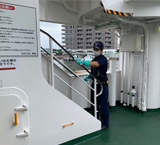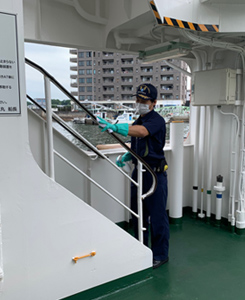 At the Hotel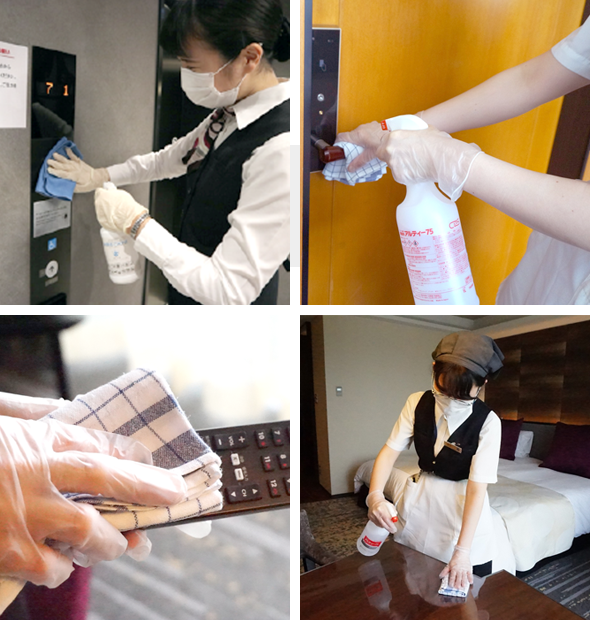 3. Antibacterial coating
The insides of train cars will be disinfected via a special antiviral spray that prevents the spread of viruses for long periods of time.
Inside the train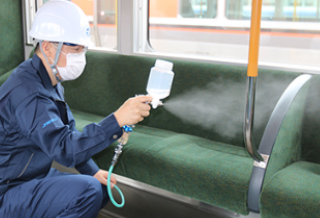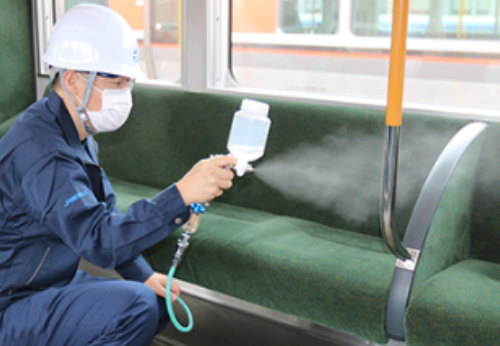 Elevator at the station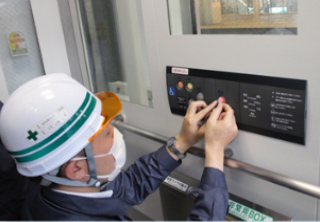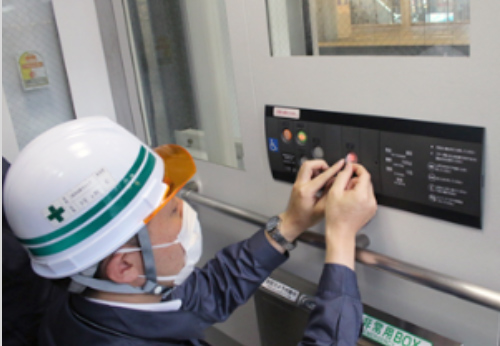 4. Infection prevention sheets
Vinyl sheets have been placed at ticket gates and offices.
At the station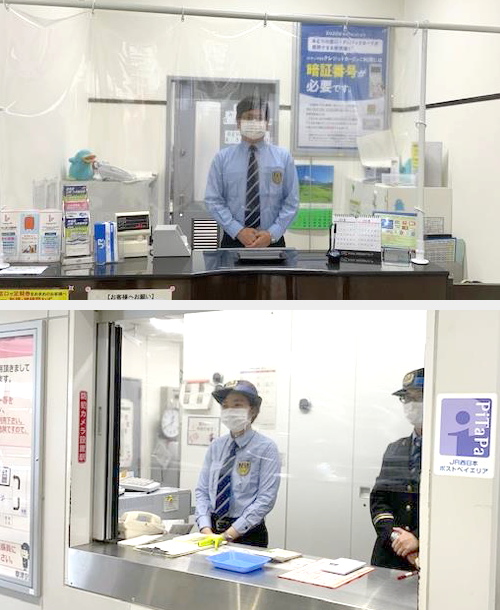 At the Hotel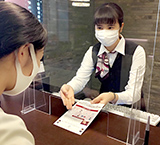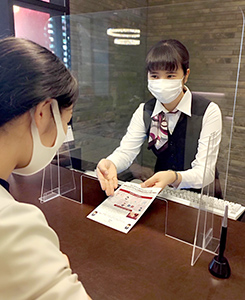 Inside the bus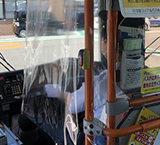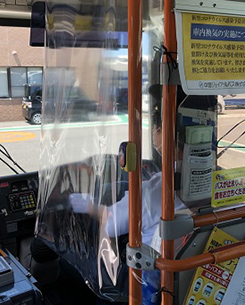 At the information counter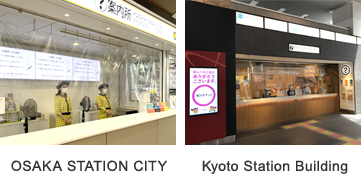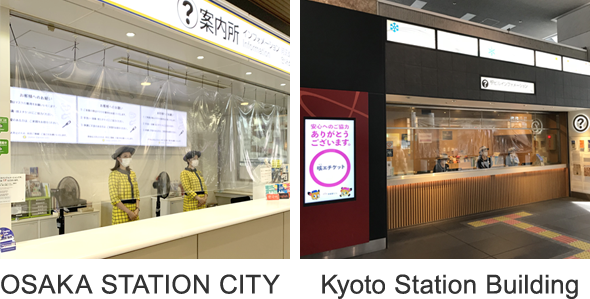 At the counter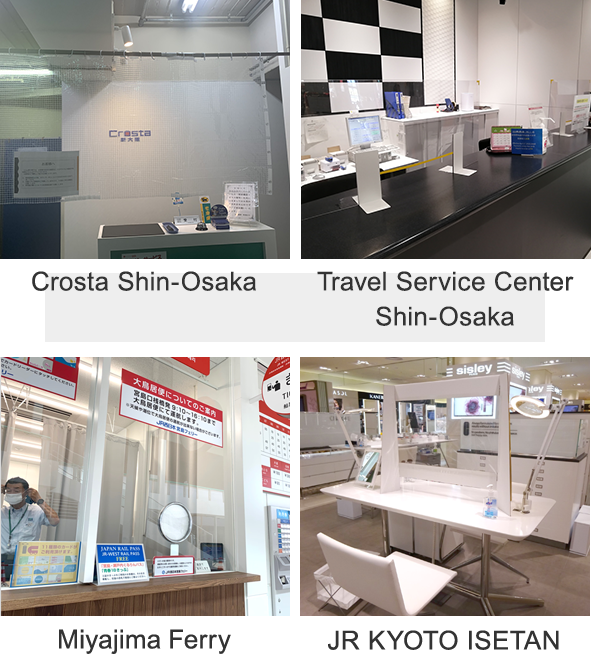 At the restaurant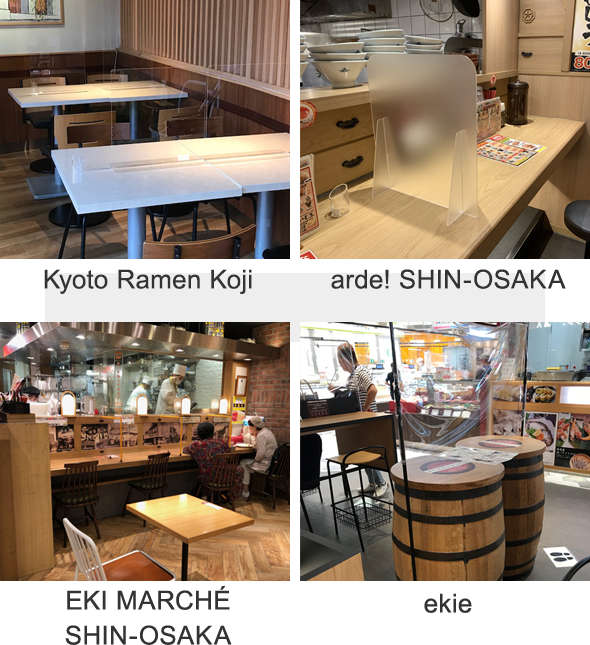 Safety Measures in Japan to Curb the Spread of the Coronavirus(TRAVELING SAFELY IN JAPAN)
Request to customers