Purchasing from the JR-WEST Ticket Office
Digest(photo guide)
Purchasing from the JR-WEST Ticket Office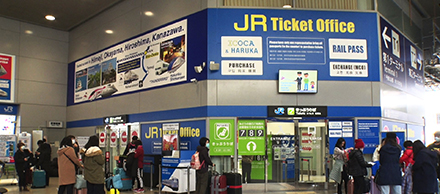 Rail passes can be obtained or purchased in addition to basic fare tickets and limited express tickets from JR-WEST ticket offices.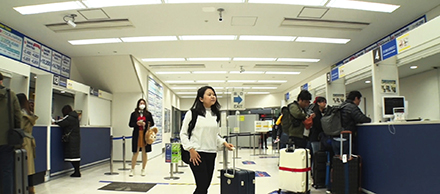 Staff dedicated to offering support for foreigners is regularly available at the JR-WEST Ticket Office of JR Kansai-airport Station. Feel free to stop by any time.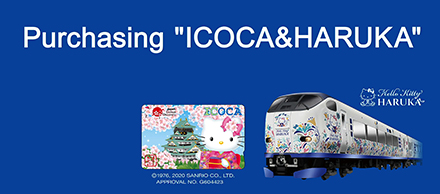 "ICOCA & HARUKA" is a set containing an "ICOCA" IC card (pre-charged with 1,500 yen) and a discounted ticket for the Kansai-Airport Express "HARUKA." The ICOCA can be used on JR, subway, private railway and bus transportation and for shopping in the Kansai Area and beyond. The Kansai-Airport Express "HARUKA" provides direct access from Kansai-airport Station to Tennoji, Shin-Osaka and Kyoto Stations.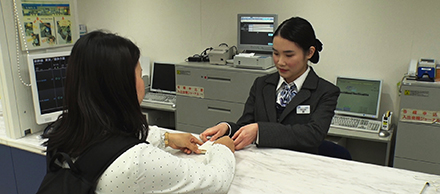 Submit your passport to an attendant at the ticket office.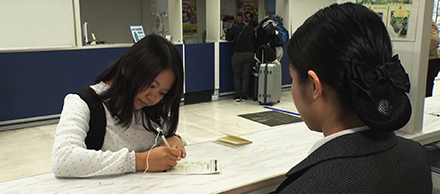 The attendant will provide an application form to be filled out with the necessary information.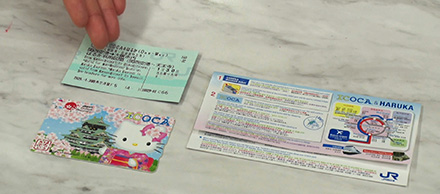 Group representatives are allowed to purchase multiple sets.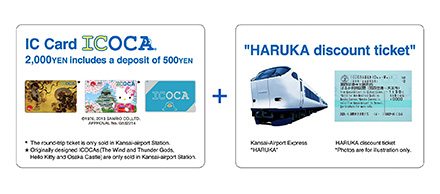 Be sure to check the destination and product type before purchasing.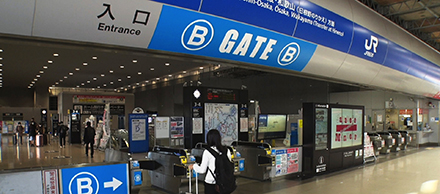 Proceed to the automated ticket gate (GATE B).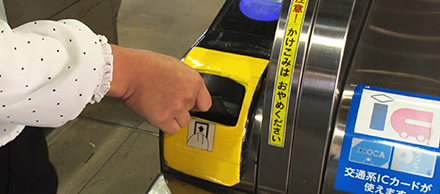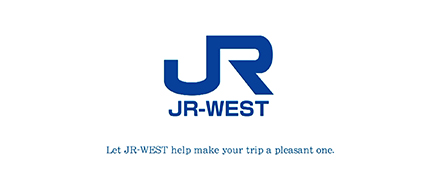 Let JR-WEST help make your trip a pleasant one.