7 days of unlimited travel from Osaka/Kyoto to Northern Kyushu at a great price!!
Purchasing from Outside Japan: Adults(12 and over) 22,000yen / Children half-price!(6 to 11)

Adult passes are 23,000 yen(children half-price) when purchased within Japan.
* Product information current as of July 1, 2017. Details are subject to change.
Click here for details on exclusive benefits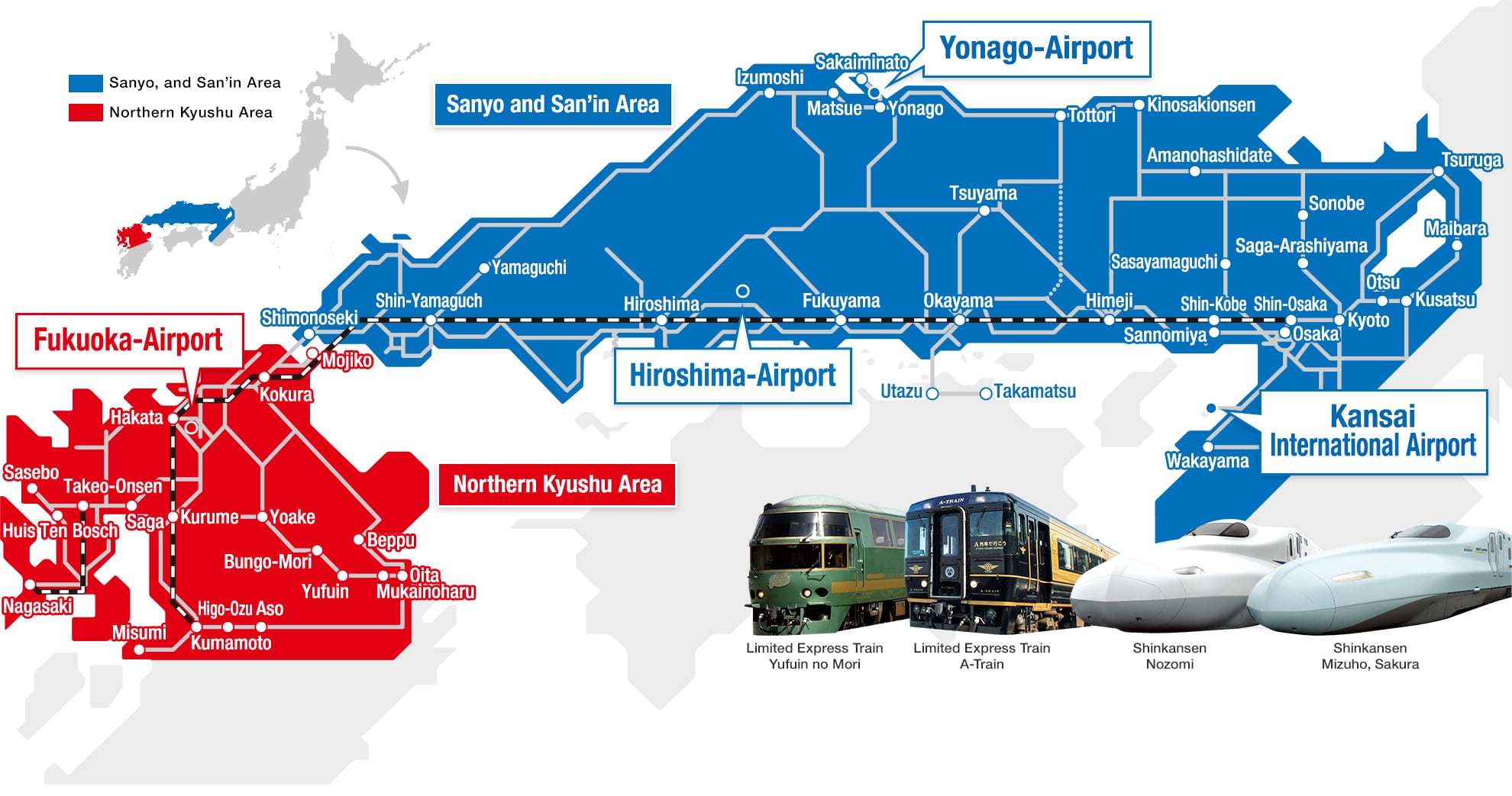 * The pass cannot be used between Hakata Station and Fukuoka Airport.
The following routes have been suspended due to damage to the tracks caused by heavy rainfall and earthquakes (current as of March 2018):

• Hohi Line: Between Higo-Ozu and Aso
• Kyudai Line: Between Teruoka and Hita
• HitaHikosan Line: Between Soeda and Yoake See the JR Kyushu website for more information.

* Sanko Line will cease operation as of March 31, 2018.