7 days of unlimited travel from Osaka/Kyoto to Northern Kyushu at a great price!!
Purchasing from Outside Japan: Adults(12 and over) 22,000yen / Children half-price!(6 to 11)

Adult passes are 23,000 yen(children half-price) when purchased within Japan.
* Product information current as of March 16, 2019. Details are subject to change.
Click here for details on exclusive benefits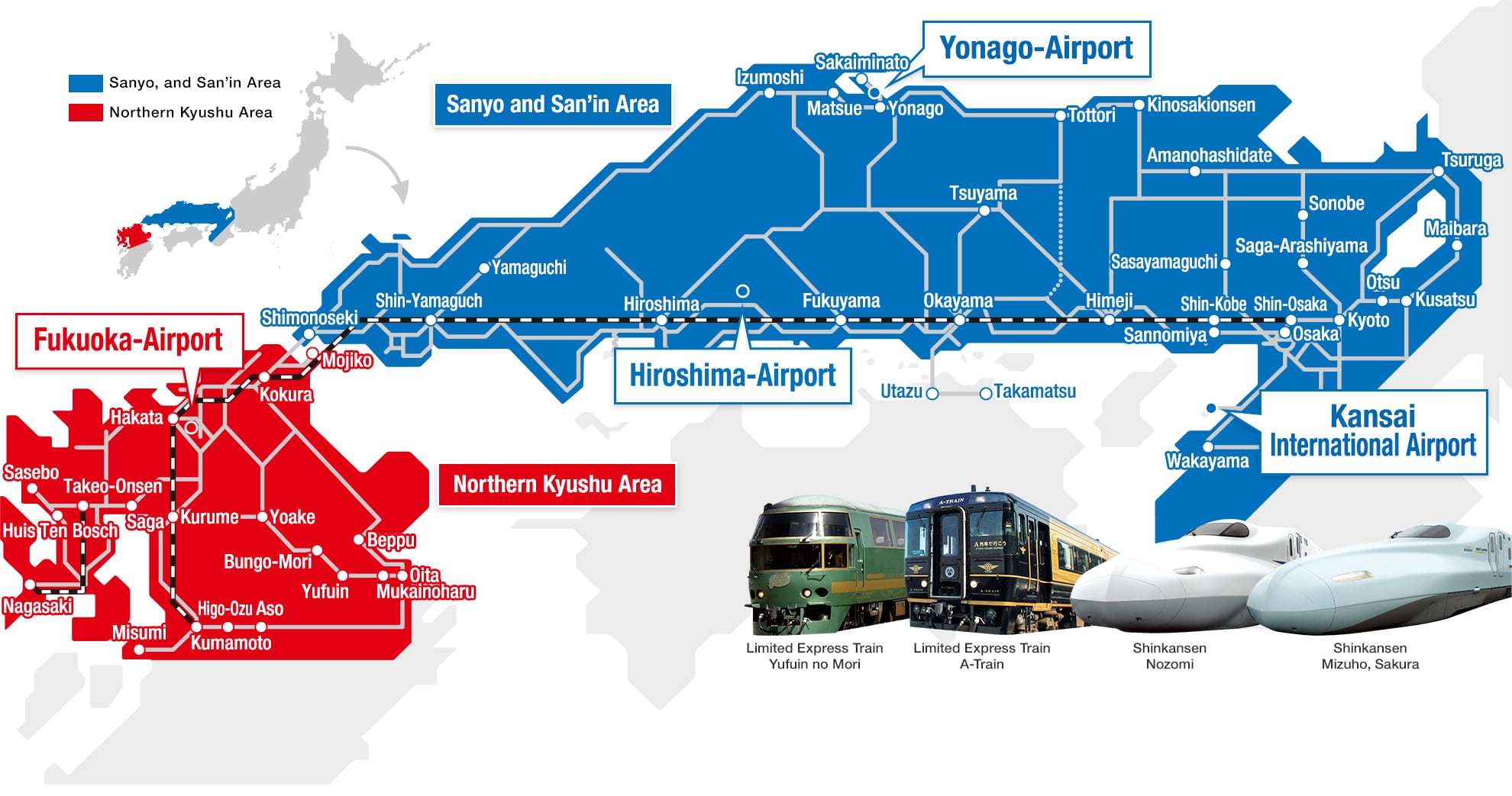 * The pass cannot be used between Hakata Station and Fukuoka Airport.
The following routes have been suspended due to damage to the tracks caused by heavy rainfall and earthquakes

• Hohi Line: Between Higo-Ozu and Aso
• HitaHikosan Line: Between Soeda and Yoake See the JR Kyushu website for more information.